Green = Generally Safe
Yellow = Generally Safe with some pockets of crime to avoid
Red = Systemically violent with pockets of safety
Grey = No data available, many are failed states, likely unsafe.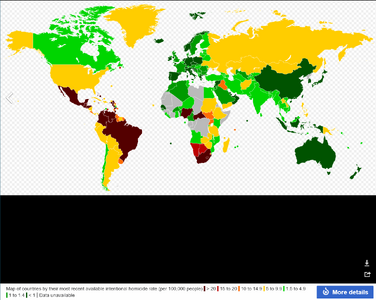 As you can see in the map above, most of the world is actually pretty safe, so if you want to go to SEA, Africa, India, Middle East, South America, etc. and collect your JBW dividend you should feel free to.
Even dark red countries are popular geomaxxing destinations (colombia, brazil, mexico, etc.).