- Whites adore Yellows, because Yellows fit their beauty standards better.
- Yellows adore whites.
- Blacks adore whites, because whites are more dimorphic than yellows, with white men having beards and more masculine faces (catnip for BW) and white women have narrower noses and light skin (catnip for BM).
Wait! Something is not right here
Precisely. Its the fact that two races adore whites, while whites adore one race only. There is a harmful imbalance. There is one way to fix this, and this is if yellows - instead of loving whites - love blacks. Blacks > whites > yellows > blacks. Its a circle. A triangle.
Now why must yellows like blacks? What should we prove to mediate attraction between the two?
1. Because blacks and yellows look strangely similar. Technically their features are blatant opposites, but it seems that theyre blatant opposites of the same coin. Look here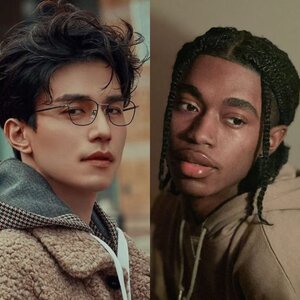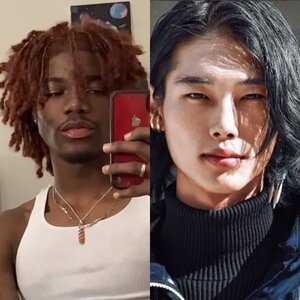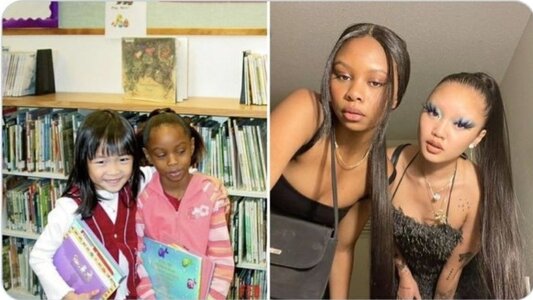 2. Black people have more neotenous faces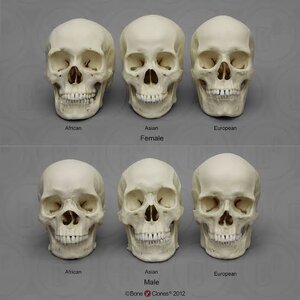 and Yellows idealize neotenous faces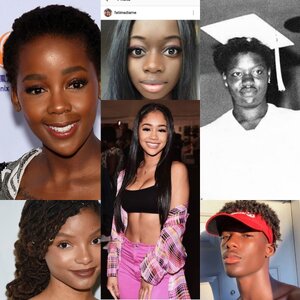 (Saweetie, Ariel, sports actress, tiktok boy and actress)
3. Black people have body proportions that is considered ideal in Asian beauty standards. They have
- small heads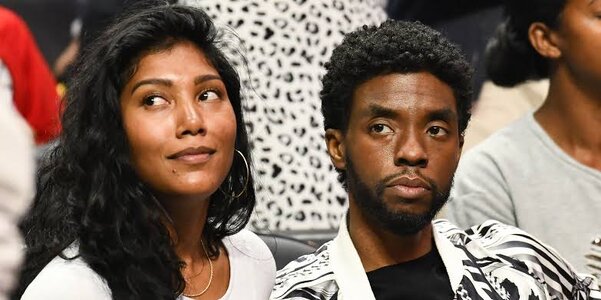 - long legs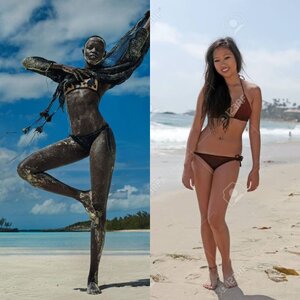 - short torsos
4. Black people are more dimorphic than whites. However - consider this: if whites think that blacks are more dimorphic than them, then surely what must yellow people - who have no dimorphism - feel? One touch of even the smallest black ass/dick would make a yellow go insane.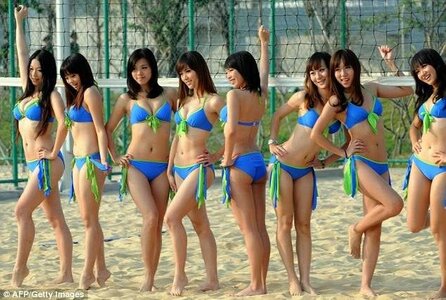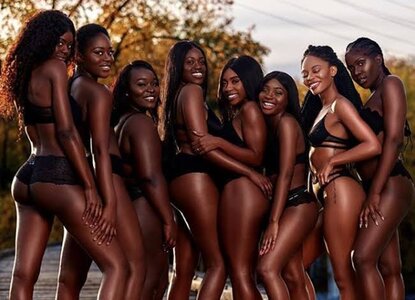 *brutal bodyfog tbh
5. Black men mog white men (most desired men), black women fog Asian women (most desired women.)
Black men mog white men because even white men admit it. They go around cutting their dicks during slavery, being threatened by them stealing their women, creating cuckold shit, and doing overall weird shit out of the insecurities theyve developed.
Black women fog Asian women according to looksmax various polls so I suppose it is what it is (I personally prefer Asians more)
6-
@predeterminism
's equator theory, which says that light skin likes dark skin and dark skin likes light skin. Blacks like whites because whites are lighter, Whites like yellows because yellows are darker, yellows like blacks because blacks are darker
7- They balance out eachother. Asians are autistic blacks are nt.
8. It will bring peace to their communities.
Instead of this
We have this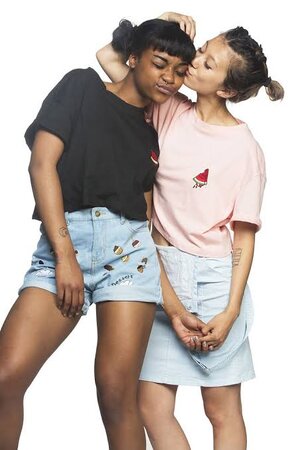 That is all. The paradigm must shift for more geomaxxing opportunities
Last edited: