Context: I'm a HTN soon to turn 18yo in august, 5'8 in height and I want to geomax so I can rack up some lays.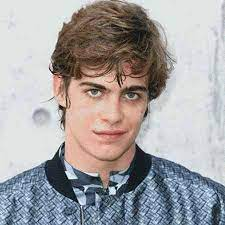 My pheno is similar to this guy's but with hazel eyes.
Current plan is to stay in Manilla for around 10 days, then go to other islands such as Cebu and Boracay to have some fun in the beaches. My goal is to get a lot of lays while in Manila, I tried Tinder there and it is
insanely better than in the West
, I got way more matches than in other SEA countries too such as Thailand or Vietnam, hence why i chose the PH.
I am still unsure about a lot of things: first of all, this will be my first time travelling to Asia, so obviously there is a lot of uncertainty about if the girls are actually into me or they just like my passport. Also, I have heard about foreigners getting drugged and robbed in South American countries such as Colombia, I don't think that is a huge worry though. Lastly, I've seen that adultery is a crime that can get you in jail so I hope I don't end up fucking a woman that's already in a relationship without me knowing that she is lol.
If you guys got any tips on where to stay or any recommendations, I am truly looking forward for them. My geomaxxing knowledge isn't huge so I hope you guys can help me out.
Tagging some of the experts: @AlexBrown84 @predeterminism @The 13th Warrior @fatchadlitecel