Carnival​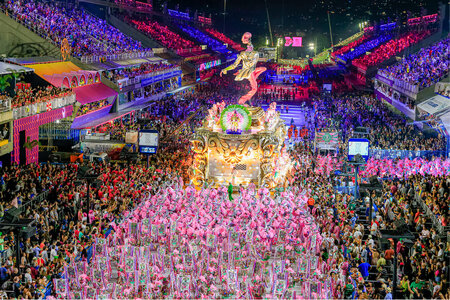 Many cities in Brazil celebrate Carnival. Rio de Janeiro and Salvador, in particular, are well-known worldwide for their street parties that go on for many days and nights. Each city has its take on Carnival. In Rio, the music is traditional samba, and competition between the various samba escolas (schools) is intense. In Salvador, large trucks called trios eletricos crawl through the streets, with famous musicians performing from atop them. The trios even sell beer and have restroom facilities!
Carnival is a national holiday. The exact days float each year. It's officially held the Friday preceding Ash Wednesday, although parties often extend on either side of the official dates. If you plan to attend Carnival, be sure to book your flights and accommodation well in advance, and be prepared to pay high prices. But a true Brazilian Carnival is a once-in-a-lifetime experience.
Beaches​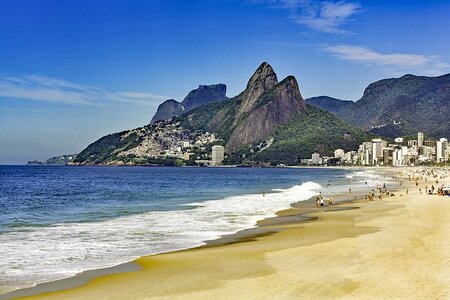 If you want to enjoy the tropical sun then you'll be enjoy Brazilian beaches. The most famous beaches in the country are Copacabana and Ipanema, located in Rio de Janeiro's South Zone. Once there, you can swim or enjoy numerous water activities such as board surfing, stand-up paddling, and bodysurfing. Or you can relax under your beach umbrella and watch as the people stroll by.
Brazil has scads more beaches though, each a bit different, with something for every taste.
Sports​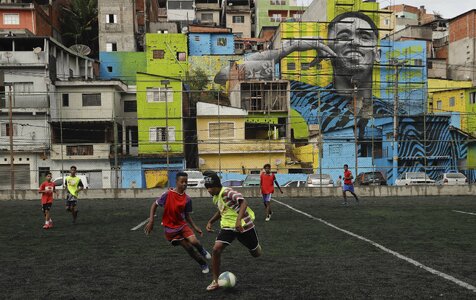 Brazilians love their sports. They enjoy spectator sports, but also actively enjoy playing sports too. Often, you'll find Brazilians playing sports at the beach. But the most popular sport in brazil is football.
Museums​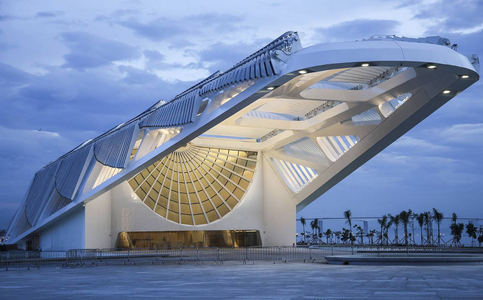 Brazil has many fine museums. The Museum of Tomorrow in Rio, built in anticipation of the 2016 Olympic Games, is fascinating in concept and layout, and well worth a visit. Sao Paulo has perhaps more fine museums than any other city in Brazil, including the Museum of Art and the Museum of Modern Art. In Curitiba, the Oscar Niemeyer Museum honors the renowned architect who designed Brasilia, but also displays works by other artists.
Don't overlook some of the fine smaller museums. These include the curious home of inventor and early aviator Santos Dumont in Petropolis, the Science and Technology Museum in Porto Alegre, and the Inhotim Museum of contemporary art in Brumadinho in the Brazilian state of Minas Gerais.
Boating excursions in Brazil​
As Brazil has so many miles of coastline, you may want to explore a bit by boat. You might opt for a cruise on Guanabara Bay, one of the largest bays in the world. Several islands pepper the bay, among which are the Fundao, Governor, and Snake Islands. During your journey, you can discover the region's flora and fauna, enjoy a swim or a dip, and even fish.
A couple of hours north of Rio lies the Lakes Region. From here, you can find inexpensive boat excursions. The best leave from Arraial do Cabo and visit several beaches, some of which (such as Praia do Forno) are only accessible by boat.
Amusement parks​
Brazil has many attraction parks you can enjoy with your stacy in your free time. Beto Carrero World, located in the state of Santa Catarina, is the largest amusement park in the country. It consists of several thematic areas: Nations' Avenue, Pirate Island, the Fantasy World, and a zoo. The Hopi Hari, located in São Paulo, consists of five thematic areas including the Wild West, France, Europe, and areas inspired by Egyptian, Aztec, and Mayan civilizations.
You can also visit Mirabilandia, located in Pernambuco, which has some 30 attractions, including a giant rollercoaster.
​
​